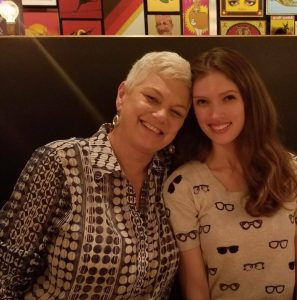 Tommie Ann Styons is a 28-year veteran firefighter who rose through the ranks of the Raleigh (NC) Fire Department to Assistant Chief, leading the city's firefighter training and serving as Fire Marshal before she retired in 2008.
A Certified Emergency Manager since 2005, she began service with the Federal Emergency Management Agency (FEMA) on the National Incident Management Assistance Team in 2008 and supporting the IMAT Program Office in Washington, DC. Since 2011 she has served as a FEMA Reservist Operations Section Chief, supporting multiple natural disaster relief efforts, including communities struck by Hurricanes Irene, Isaac and Matthew, the severe tornadoes that devastated Moore Oklahoma in 2013, and spring flooding in 2015 and 2016 that left communities in Texas and Louisiana under water.
She is certified in Community Preparedness and Disaster Management, and is a graduate of the Executive Fire Officer Program offered by the U.S. Fire Administration at the National Fire Academy.
In 2014 Homeland Security Secretary Jeh C. Johnson presented her the Secretary's Award for her service to the families and businesses in Moore, Oklahoma. A magna cum laude graduate of Western Carolina University with a BS in Emergency Management, Ms. Styons lives in Raleigh, NC.