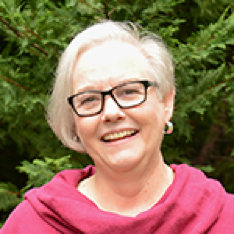 Dr. Janet Savia earned her Bachelor's degree in Biology from Florida Atlantic University; her Master's degree in Public Health from UNC-Chapel Hill; and her Master's and Doctoral degrees in Clinical Psychology from Regent University.  She has worked in a variety of clinical settings including outpatient clinics and medical centers in California, Virginia, and North Carolina.  She is currently in private practice at Sage Psychology Group in Durham.
Dr. Savia's doctoral research focused on career firefighter suicides in North Carolina over a sixteen-year period.  Her research came at a time when suicide in the fire service was suspected by some, denied by many, and unsubstantiated by solid data.  It was her research that initially identified the 3:1 relationship of suicides to LODD's.  That trend is still cited today, almost a decade since her research.
In addition to her private therapy practice, Dr. Savia is an active member of the Triangle J Critical Incident Stress Management team, an instructor with Fire Chaplain 101, a member of the Duke Hospice Patient and Family Advisory Council, a member of the Mental Health Team for Cornucopia Cancer Support Center.  She serves on the Continuing Education committee of the NC Psychological Association (NCPA) and is a member of the American Psychological Association (APA), the American Public Health Association (APHA), and the American Association of Suicidology (AAS).  She is also a trained Stephen Minister and Stephen Ministry Leader.